Parking FAQ's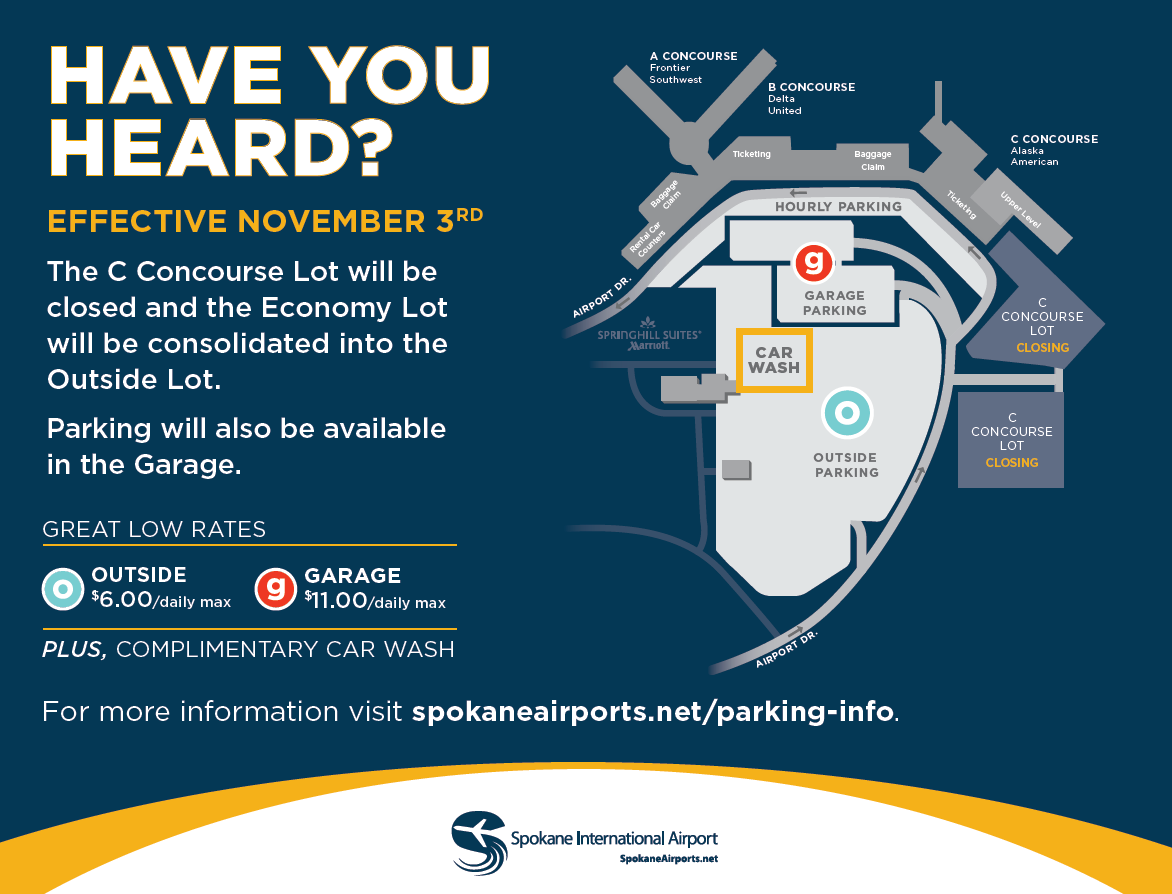 Effective Tuesday, November 3rd the C Concourse Lot and the Economy Lot is closed. and parking is consolidated to the Garage and Outside Lot. Drivers parked in either lot on or after November 3rd will be able to access their vehicles and exit the lots.
FAQs
What Parking Changes are Happening at the Airport?
The Airport is consolidating passenger parking options. Starting November 3, 2020, passengers will have the choice of two parking options: the Garage or Outside Lot.
Which Lots are Closing?
The C Concourse Lot and Economy Lots are closing.
Why is this Change Happening?
Passenger parking options are being streamlined so that the Airport can maintain a high level of customer service, while reducing operating costs in response to reduced passenger activity due to the pandemic.
How Much Does It Cost to Park in the Garage or Outside Lot?
The Outside Lot has a $6.00 per day maximum rate. The Garage has an $11.00 per day maximum rate.
Where is the Complimentary Car Wash?
The complimentary car wash is located in the Outside Lot, next to the Parking Exit Plaza. Please note that the car wash runs only when weather permits, and occasionally when we're busy, the car wash has a line of 10 to 15 cars.