Thanksgiving Holiday Travel Tips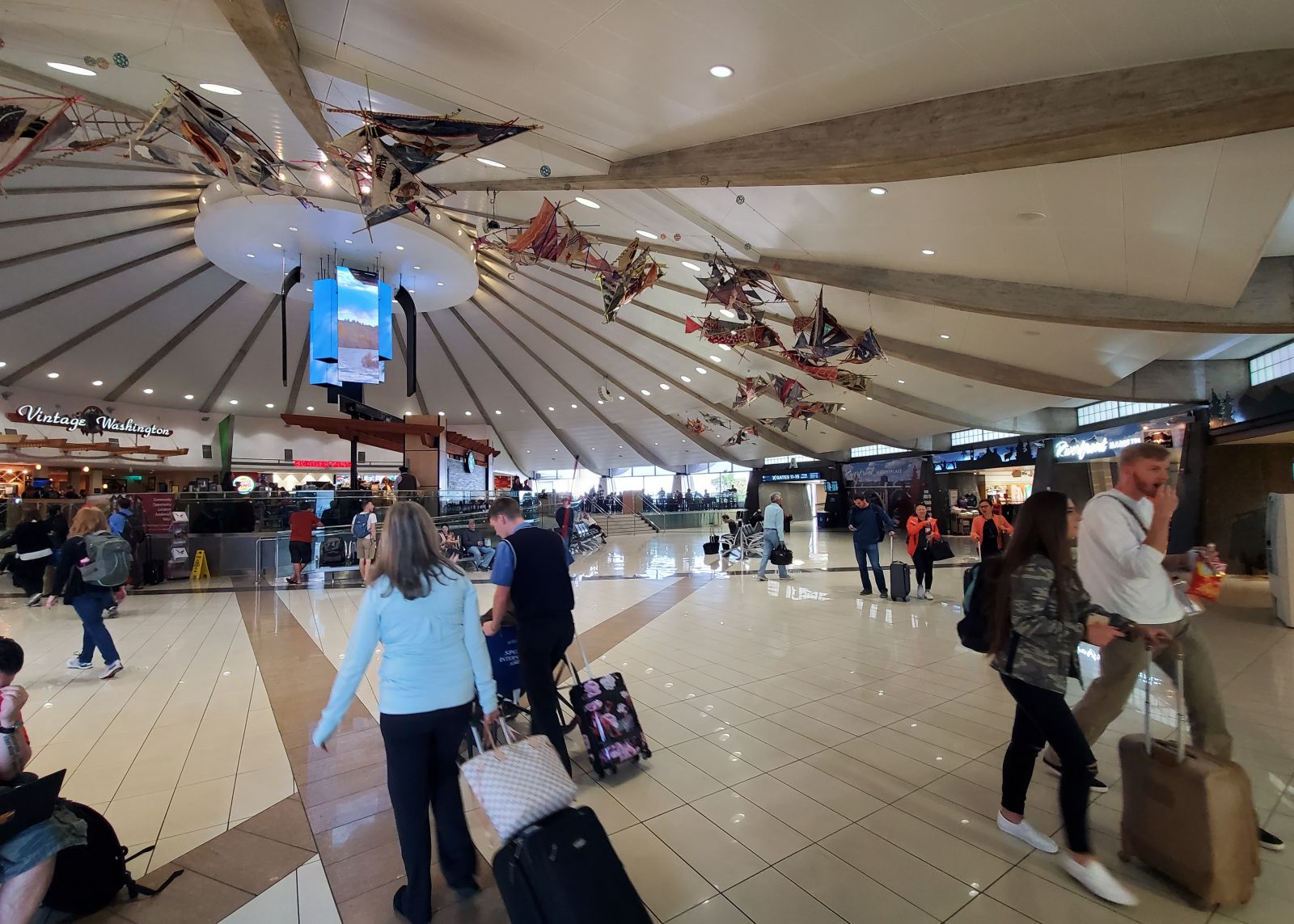 In looking ahead towards the days leading us to the holiday, we can imagine travelers and those picking up loved ones, may have questions regarding flight status. Inclement weather in Spokane or in another city can cause flight delays. We would encourage them to visit our flight status page for real-time flight information, which has been optimized for mobile devices as well. In addition, you can visit the web site or call the toll free number of airline you are traveling for flight information. The airlines serving Spokane can be reached at the following:
Because Thanksgiving is one of the busiest travel times of the year for Spokane International and U.S. airports in general, to help make traveling a little less stressful, we offer the following tips:
Allow Extra Time. Arrive at the Airport a minimum of 90 minutes prior to your flight's boarding time. Earlier is preferable. Most the airlines recommend arriving two hours prior to departure. Please remember, most flights begin boarding more than 30 – 40 minutes prior to departure.
Travelers should review TSA's website prior to leaving their home to familiarize themselves of screening process, prohibited items, and special circumstances. Security protocols regarding carry-on bags require all electronics larger than a cell phone (e.g., tablets, notebook, cameras, etc.) placed in bins for x-ray screening when going through the security checkpoint. The electronics should be placed in a bin with nothing on top or below, similar to how laptops have been screened for several years.
Check I.D. to make sure it is not expiring while traveling, etc. Your Washington driver's license is still valid for air travel.
Do not include wrapped packages in checked or carry-on luggage. Security measures will require the examination of these items.
If you are picking up family members, we would encourage you to park in our Cell Phone Waiting Lot, which is cost-free, and have your party text or call you once they have landed and collected their luggage. This will help expedite the process and lessen curbside congestion. Again, monitor current flight status on our website from your smart phone.
Motorists can drop off and pick up travelers curbside, however, because of the significant numbers of travelers, we ask that drivers stay with their vehicle and not dwell at the curb.
Go through both the ticket counter and passenger checkpoint lines as soon as possible.
Tag Every Bag. Tag every piece of luggage with your name and address. Include additional addresses inside each bag in the event the outside tag falls off.
Limit Carry-Ons. The FAA has restricted travelers' carry-on luggage to one bag, plus a personal item such as a purse, briefcase, or laptop computer. Remember the TSA's Liquid's Rule: You are allowed to bring a quart-sized bag of liquids, aerosols, gels, creams and pastes in your carry-on bag and through the checkpoint. These are limited to 3.4 ounces (100 milliliters) or less per item. Placing these items in the small bag separate from your carry-on baggage facilitates the screening process. Pack items larger than 3.4 ounces or 100 milliliters in checked baggage. Any liquid, aerosol, gel, cream or paste that alarms during screening will require additional screening. For more information, please visit: https://www.tsa.gov/travel/security-screening/liquids-rule.
Traveling With Children. At ticketing, if they are under the age of 12 and are planning to travel unaccompanied OR if your child is two years of age or younger and you are planning to have them travel on your lap or unticketed, you need to provide proof of age. A birth certificate is an acceptable proof of age. In flight, for small children, the key is to keep them occupied. Bring munchies, play their favorite game or surprise them with a new toy or book. Talk to them about where they are going, whom they are going to see, and what they are going to do when they arrive.
To make your travel experience easier, Airport Passenger Service Assistants are stationed in front of the security screening checkpoints during the morning and afternoon to help make sure that everyone is ready to enter into the screening process or to answer any questions.

Spokane International Airport Thanksgiving Holiday Passenger Traffic